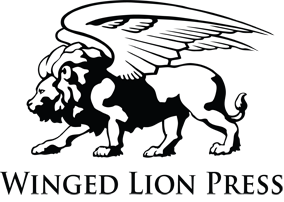 Light: C.S. Lewis's First and Final Short Story
by Charlie W. Starr
Foreword by Walter Hooper​
Book Description

That an unknown manuscript by the twentieth century's most famous Christian author should suddenly appear more than two decades after his death is astounding. That this manuscript is a never before published piece of fiction by the author of such beloved works as The Chronicles of Narnia and The Screwtape Letters is remarkable. That this short story turns out to be a version of a previously published C. S. Lewis story which some have accused of being a forgery, transforms the astounding and remarkable into a mystery.
​
Dr. Edwin W. Brown purchased the "Light" manuscript from a London book dealer in the mid-1980s. A different version of the story had been published by Walter Hooper in 1977 under the title, "The Man Born Blind." Could "Light" be the final version of that story, the missing polished text which should have been published all along (had it not been lost)? And does it disprove or inflame the accusations of forgery? Charlie W. Starr makes a persuasive case that what may be Lewis's earliest short story is finally being published in the form that Lewis intended. In addition, Starr argues that what has heretofore been believed about the origins of this story is largely inaccurate.

Light

addresses these inaccuracies and uncovers the truth.
​
Starr's investigation and interpretation of the "Light" manuscript provide an opportunity never before available in Lewis studies. By looking at two versions of the same story side-by-side, including three partial revisions extending between them, readers can gain insight into Lewis's processes as a reviser and maker of literary meaning. Despite the manuscript's diminutive size, the insights it reveals into Lewis's thinking stretch across decades, reflecting similar ideas from books written throughout his career.
​
"Light" provides a new key to understanding elements of a theory of knowledge which Lewis critics still wrestle to understand: enjoyment vs. contemplation, reason vs. imagination, thinking vs. experiencing, myth vs. fact, fact vs. truth—these essential concepts in Lewis's thought find new explanation in this tale of a former blind man's search for light. Besides these meanings, "Light" may be Lewis's earliest image in fiction of that deep longing for Joy which was so central to his life.
​
Lewis's "Light" story and Starr's subsequent analysis of it will help readers reevaluate some of the most fundamental questions about C.S. Lewis as a literary artist and thinker.
Praise for

Light

​For someone who loves both C.S.Lewis and detective fiction this book will be a feast. Before I began reading, I feared it might be too much about too little. But once embarked, I was swept up into the most interesting who-done-it I've ever read.
Walter Hooper​, author of
​

C.S. Lewis Companion and Guide



​This book makes a necessary and serious contribution to our understanding of Lewis and to the world of C.S.Lewis scholarship. As literary journalism, both investigative and critical, it is top shelf.
James Como, author of


Remembering C.S. Lewis



​​For C. S. Lewis fans, this is an amazing mystery not to be missed. Charlie Starr does a masterful job of not only guiding us, step-by-step, through the twists and turns of how this lost manuscript came to be found, he also does a wonderful job of untangling its possible meanings.
Devin Brown,
Professor of English at Asbury University​


author of Inside Narnia



​​Charlie Starr's Light is an extraordinary volume that illuminates not only the provenance and meaning of this short story by C. S. Lewis, but all of his fiction in its thorough and engaging treatment of Lewis's theological and creative commitments.
​​ Dr. Bruce L. Edwards, Bowling Green
​ State University, editor of

C. S. Lewis:




​ Life, Work, Legacy.



​​If you, like me, rejoice whenever a previously unknown work by C. S. Lewis is discovered and published, then this is the book for you. Starr has done us all a great service not only by helping bring Light to a larger readership but also by trying, through careful argumentation, to make sense of this intriguing story. I can't recommend this book highly enough.
Adam Barkman, author of C. S. Lewis
and Philosophy as a Way of Life

​​​​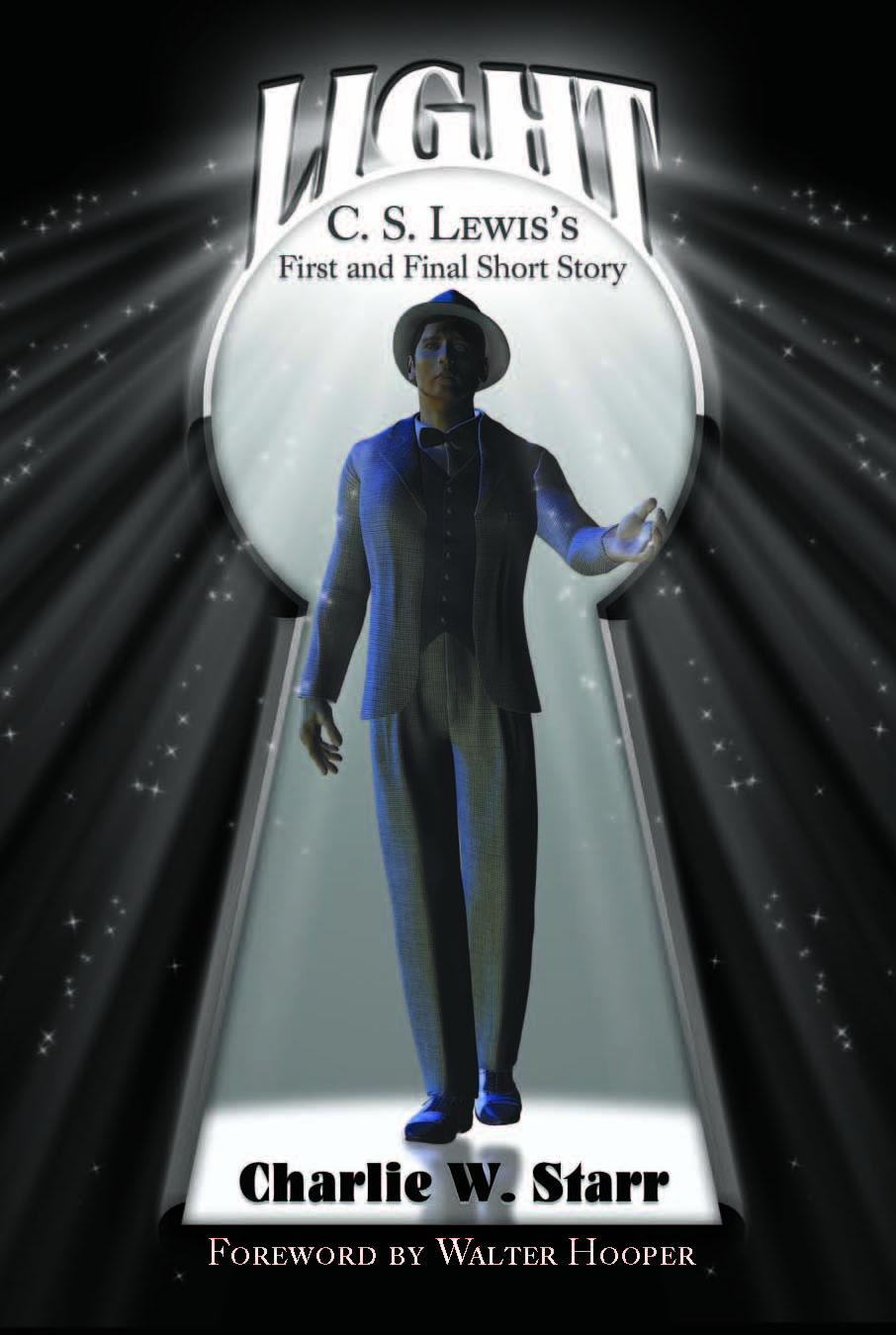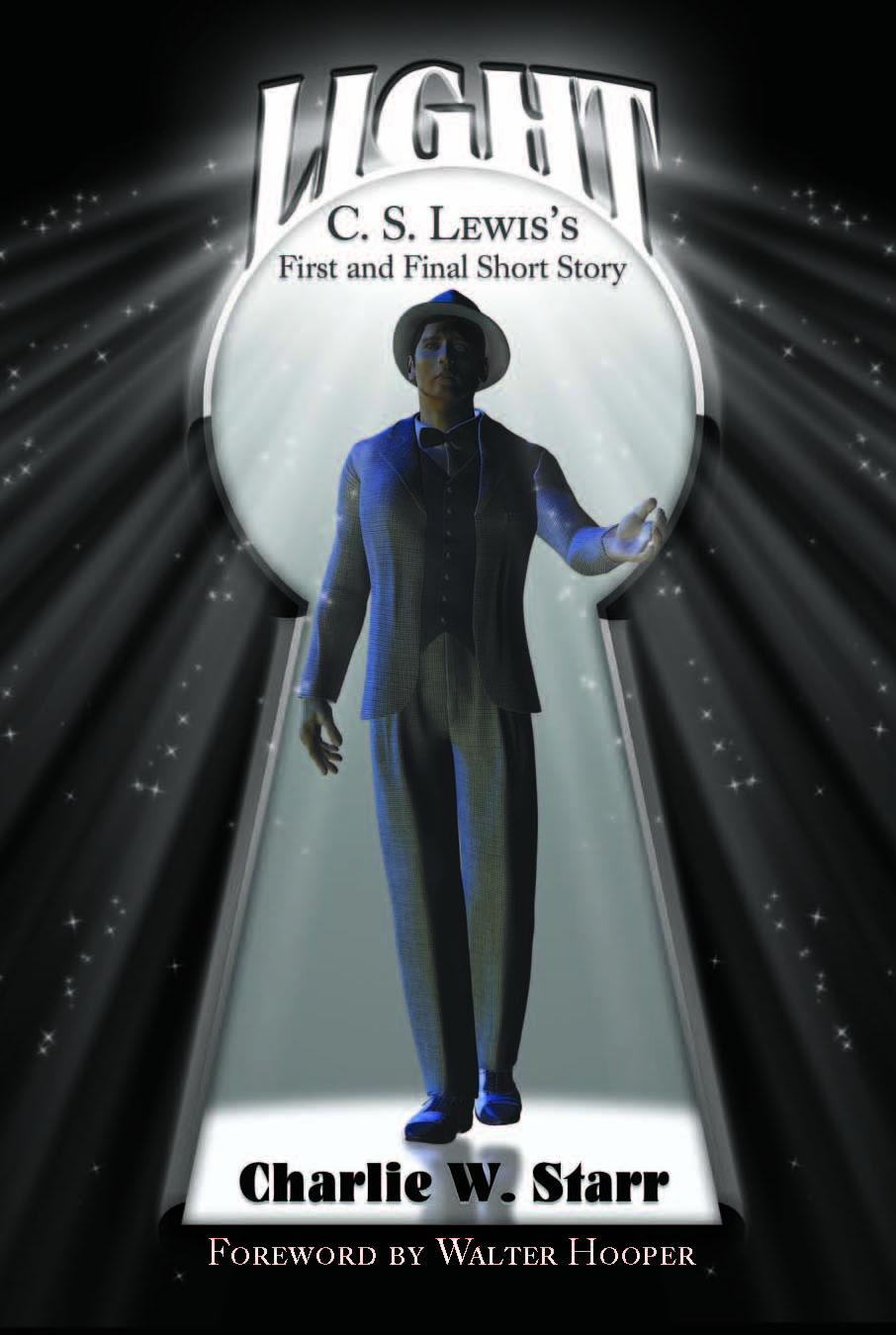 About the Author

Charlie W. Starr has been teaching English and Humanities at Kentucky Christian University since 1995. His background includes studies in theology, the writings of C. S. Lewis, and film and video production. He has published original fiction as well as books, articles, and essays on pop culture, devotional theology, and C. S. Lewis.
​Light is Dr. Starr's fifth book.
Available Here (from Barnes&Nobel.com)
Read an interview here on the HarperOne website
Available Here (from Amazon
.com)
Buy the PDF version of the book and save 50%
download
here to purchase through Paypal​