About the Author

Will Vaus is the president of Will Vaus Ministries, through which he has creatively communicated the love of Christ around the world since 1988. He is a popular speaker at schools, churches and conferences and the author of the following books:

The Hidden Story of Narnia:
A Book-by-Book Guide to C. S. Lewis' Spiritual Themes

Mere Theology:
A Guide to the Thought of C. S. Lewis

The Professor of Narnia:
The C. S. Lewis Story

Every living thing or person requires certain ingredients in order to grow, and if a thing or person is not growing, it is dying. What is true in the physical realm is also true in the spiritual arena. In order to grow spiritually, individual Christians, and the whole Church needs certain fundamental ingredients.

​​The Acts of the Apostles is a book that is all about growth. Will Vaus has been preaching on Acts for a number of years. In this volume, he offers the reader forty-one keys from the book of Acts to unlock spiritual growth in everyday life.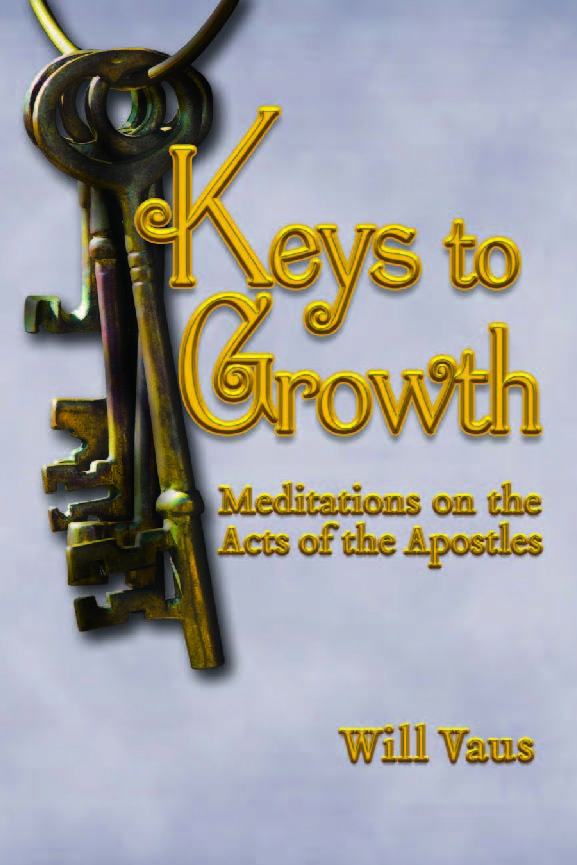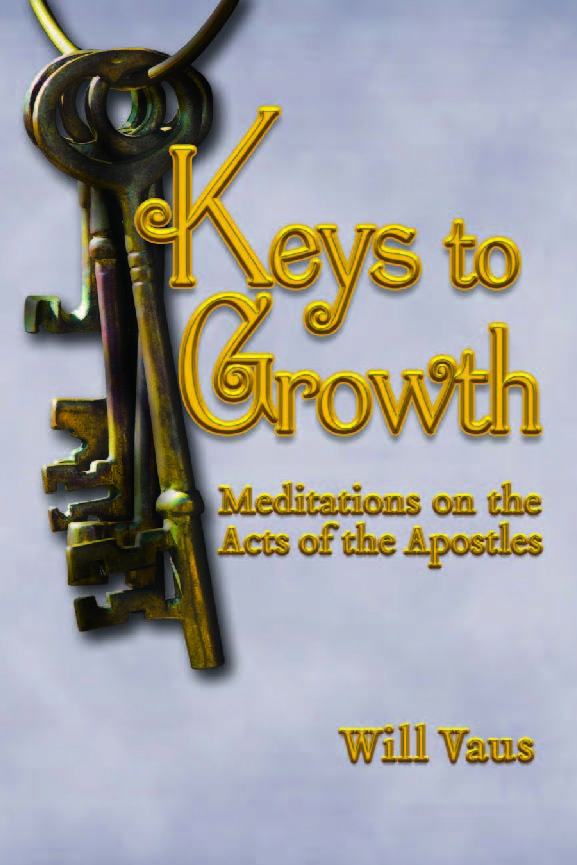 Keys to Growth:


​Meditations on the
​Acts of the Apostles
Praise for

Keys to Growth
​
​"
A rich feast awaits readers to understand how to be effective witnesses to the Good News. From many years of study and preaching, Vaus throws open new windows of insight into the wisdom and truth of Acts. Read it!"


Samuel Hugh Moffett,
PhD, Hon LittD, Hon DD
Henry Winters Luce Professor of
​ Ecumenism and Mission Emeritus
Princeton Theological Seminary
​


"Will Vaus combines insight into the development of the early church and the viral spread of the good news about Jesus with stories that move the heart. Take a chapter each day or every other day, let it penetrate your soul, and ask God, "In light of what I have just read, what would you have me do?

"
Linus Morris
Global Training Network


Author of The Divine Expedition:

Where Are You in the Book of Romans?



Will Vaus is a pastor and has produced a fine volume on Acts. His forty-one chapters covers well the twenty-eight chapters of Acts....


Keys to Growth

is fresh; following the Acts narrative, Vaus enhances the familiar story with stories of his own. Loads of them. He is a practical expositor. Each chapter is laced not only with good exposition, but simple anointed applications. For any one, especially younger pastors, wanting to get at the heart of Acts for an extended series,

Keys to Growth

will be a reliable home base to operate from....
​Whether it be for mere inspirational reading, sermon ideas or assistance in teaching through Acts, Keys to Growth will be a valuable resource. It would make an excellent follow up book for a new Christian.


​


John F. Sills, Ph.D., General Superintendent Emeritus, The Evangelical Church​​